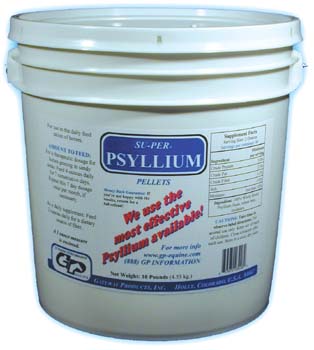 Su-Per Psyllium – 5lb
€59.95
99.5% Whole Blond Psyllium Husk
Psyllium is a palatable, natural gut cleaner, helping to maintain a sand and dirt free digestive system.
One cause of equine death is through Sand Colic. The gentle action of the completely natural multi-active plantago (Psyllium) fibre encapsulates sand and dirt trapped in the animal's digestive tract.
It should be fed on a regular basis, to all equines that are prone to retaining sand and dirt in their digestive system, helping to maintain a clean and trouble free digestive system.
Contains a small amount of binding agent and vanilla flavouring that horses love!
Recommended Feeding Amount: 4 ounces daily for 7 consecutive days. Repeat this 7-day dosage once per month, if necessary. As a daily supplement, feed 2 ounces daily as a dietary source of fibre.
5lb (40 Day Supply)