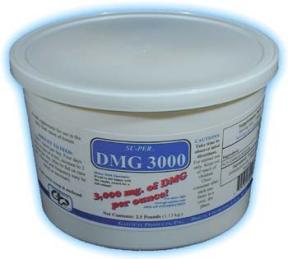 DMG 3000 2.5LB
€49.95
DiMethylGlycine – 3,000 mg. per ounce.
DiMethylGlycine improves a horses stamina by increasing the oxygen to the cells of the body to break down blood sugar.
DMG can reduce lactic acid build-up, shorten recovery time after strenuous exercise, and reduce cramping.
Tests have shown DMG allows the animal to maintain peak performance for a longer period and to return post-stress blood lactate levels to normal more quickly.
Dextrose base with apple flavouring.
Recommended Feeding Amount: 1 ounce daily for maintenance. Four days prior to event, increase to 2 ounces daily .2.5lb (5-6 Week Supply)
Add to Wishlist